This is a note to all the Herbists out there: I will no longer tolerate any of the many forms of Herbism.
This is not a manifesto, because I have not yet figured out how to combat the vast amounts of Herbism that has been conditioned into us through the mass media. Instead, I will make the case that our society is indeed Herbist and that Herbism needs to end.
I've had enough, folks. I've been biting my tongue for too long.
Since moving to Montreal, I've met scores of people and consistently dreaded the most mundane ritual when it comes to introducing yourself: the actual sharing of your name. There is no problem with this when your name is Dave or Chris or George. But if you have a name like Herb, it can get a little tedious, especially with some French speakers who have difficulty with their 'H's. Erb? Kirb? Nope. It's Herb. To explain myself, I usually have to resort to naming off a famous Herb, but unfortunately, North American culture has not been very friendly to my namesake and the spin-off conversation usually devolves into something borderline humiliating.
Now if you weren't born a Herb, you will likely not understand what I mean here. But for all you Herbs out there, painfully, this is an undeniable part of your life.
Not only is the history of Herb dotted with questionable (and nerdy) characters and devoid of inspirational ones, but the name has also come to mean a lame, imitating dweebus within hip-hop circles. That hurts. Hell, even Trekkies use the term Herbert in an uncomplimentary way to describe people who are uptight, rigid and capable of only a limited thought process.
If you didn't know me and you only saw my name on a piece of paper, you'd think my two best pals were Garth Algar's dad Beev
and Blackwolf the Dragonmaster, ferchrissake!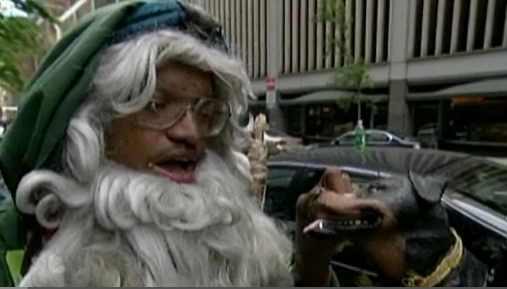 This societal slandering of Herbs has gotten way out of hand. Truly.
You think I'm joking, don't you. You think this is another one of Herbiberous' old, humourous rants. You think I'm blowing this out of proportion. You think I have a chip on my shoulder and I'm overly sensitive. Well, I think not.
If there are Anti-Italian and Anti-Jewish defamation leagues, and groups that watch out for the interests of gays and lesbians, and associations which slam organizations for using derogatory terms that have negative racial or sexist connotations, then I believe I am within my rights to demand that the name Herb (and its subsidiaries Herbie and Herbert) no longer be dragged through the mud.
It is with this in mind, that I shall formally announce the formation of the International Reclamation Association for the Namesakes Herb, Herbert and Herbie (IRANHHH).
This has gone on too long. This aggression will not stand, man.
Before I perform any of my rehabilitative work, I feel the need to prove my point to all the skeptics out there. With this in mind, I give you my ten most egregious and downright disgusting examples of Herbism. (And I'll do it everyone's favourite way: a Top Ten List.)
See if you can recognize a couple of the distinguishing features of what historically constitutes a 'Herb.'
10. Herb Melnick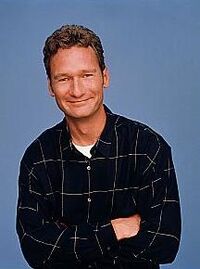 I would describe Melnick here as a quasi-Herb, where some subtle and subliminal -- yet powerful -- Herbism is at work. I won't claim to be a gigantic Two and a Half Men fan, but in conducting my research, I stumbled across this gem. On the surface, he appears to be a normal guy. He's even a doctor and I think he is dating an attractive woman in the show. But then the main characters turn against him and get him drunk. And in stereotypical 'Herb' fashion, he gets really drunk, really easy. Of course he does: he's a Herb.
Also, bonus points are awarded because he is obsessed with toy train sets.
By the way, I'm so disappointed in you Ryan Stiles. You were so lovable and harmless on the Drew Carey Show and Whose Line is it Anyways? Who knew you were a card-carrying Herbist.
For shame.
9. Herb Powell
I feel kind of let down by the Simpsons. Again, while Herb Powell was not your stereotypical Herb (he was a successful, self-made man), he was a loner who was jealous of half-brother Homer's family. He also, for some unfathomable reason, put his fortunes in the Home-boy's hands. I mean, that's not a particularly smart thing to do. That's not something a Steve or Dave or even a fucking Ronald would do. But a Herb does it. And then he goes broke, his life falls apart, he stops shaving and taking care in his general appearance. He even goes as far as trying to invent a baby translator, for frigsakes.
And again, Danny DeVito, what are you doing perpetuating Herbism? If anything, I figured a midget should understand the plight of the marginalized.
8. Herbie Popnecker
This is another Herb I discovered in my research.
Pretty incredible, right? Herbie Popnecker. I don't know where to start with him. It seems Herbs had a hard time in the 1950s, and as you'll learn later, they've made little progress since.
In his normal life, he's a typical Herb. Large glasses, bowl haircut, impeccably uptight dresser: all Herb staples. However, when he's a superhero, donning his 'Fat Fury' costume, he becomes a sort of Anti-Herbie. He becomes irresistible to women and famous throughout history and he understands the world and how it works.
While some may interpret this as a positive example of a Herb in the media, I am not so idealistic. I see this as some not-so-clever reverse-Herbism that, in fact, pokes fun and ridicules Herbs. Herbie's appearance doesn't exactly radiate cool (it probably perspires, if anything) and apparently he was also able to speak with animals, while he remained very terse with humans. Sound like a loner to you?
Extra bonus points: according to wikipedia, sometimes the women that swooned over Herbie would leave him for animals. Yep.
That just happened.
7. Herbie the Elf
Now I know some of you are going to yell and scream at me that this soft-spoken elf's name is in fact Hermie, after you go and consult google or something. But the internet didn't exist when I was growing up, and with Rudolf's speech-impediment from that damn rubber thing he wore over his nose, it sounded an awful lot like Herbie.
Herbie wasn't the worst guy (or wooden stop-motion animation character) in the world, but again, he falls into the loner category. No one understood him and his desire to cure inanimate toys of their dental afflictions. Something can be said of his rebellion, and how he leaves Santa's shop because he doesn't agree with their work environment. However, his best friend is a confused, adolescent reindeer and he looks like he spends a little too much time doing his hair. He may also use feminine products on his face.
6. Herbert Midgley
Nothing worse than a self-hating Herb. This is a real dude and I suppose we could call this guy an Uncle Herb. He describes himself as a nerd and he obsesses over his youtube popularity. He even bills himself as Nerd Herb.
He may just have to be my first reclamation project.
If I could speak to him directly (perhaps in Princess Leia disguise to appear more convincing), I would probably say something like this: "Come on, man. Have some respect. You don't have to be what the world tells you to be. Rise up! Put down your lightsaber, get yourself a haircut and maybe, just maybe, get laid."
Alright, this dude getting laid might be a little ambitious at first. How about a haircut and applying for a credit card so he can hit up a paysite?
5. Herbie the Lovebug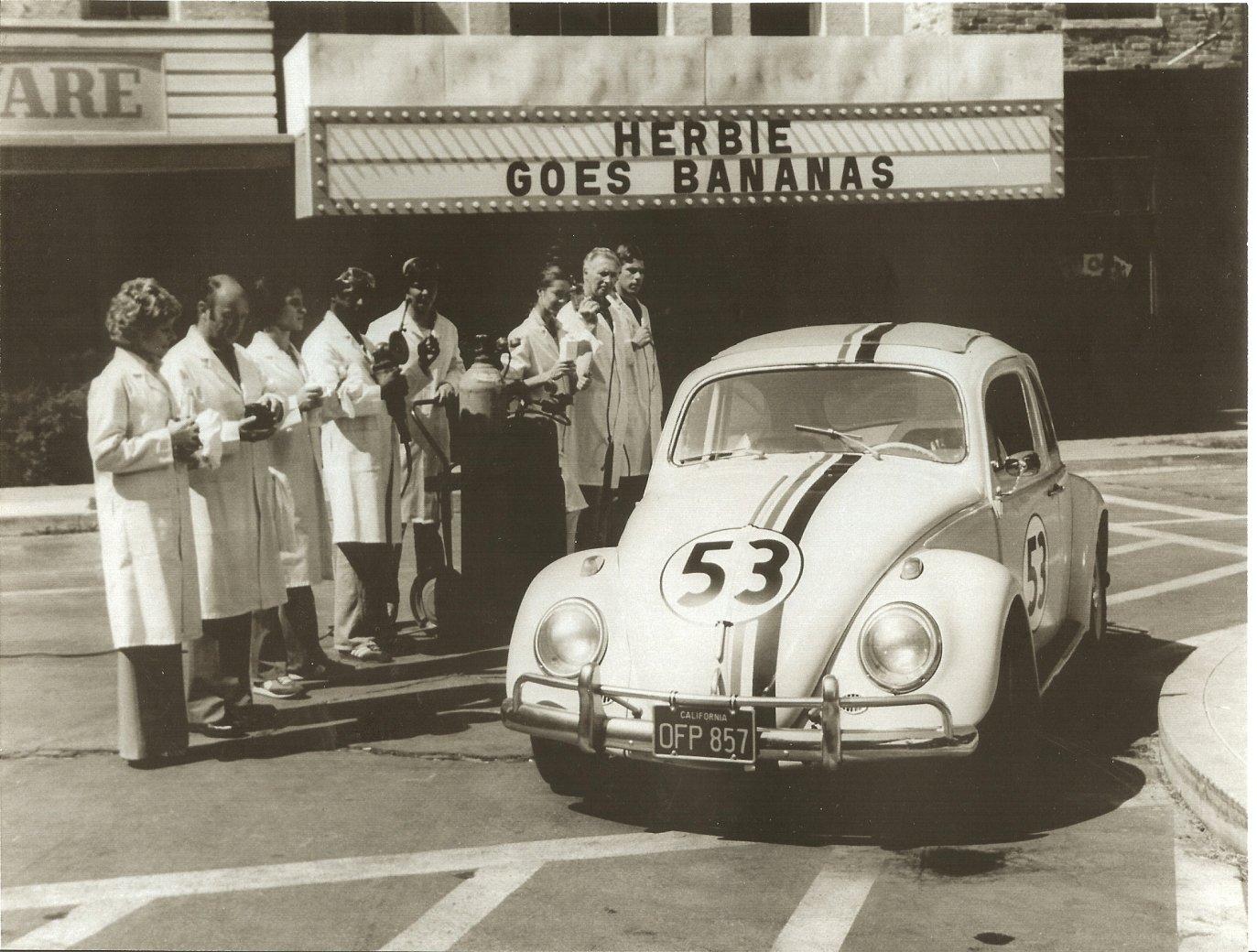 While it has helped repair the Herbish image somewhat that a healthy, pre-breakdown (and I reiterate... ahem... HEALTHY) Lindsay Lohan pressed herself all over Herbie's interior, I still feel some sting when I hear the words 'Herbie the Lovebug' because I was called that mercilessly when I was a kid. Yes, past trauma makes its way into slinginlingo. I'm sorry. Self-pity won't do anything for the cause, but I'm sure you now realize that, as a man named Herb, I'm conditioned to belittle myself.
Yeah, anyways, a car appears at number five. Might seem weak on this list, but they did pick the least ballsiest car to name Herbie. You won't be seeing any Ferrari Testerossas (named after testosterone?) or Night Riders named Herbie.
Beleed dat.
4. Herb Tarlek
We now enter the historically Herbist zone.
Herb Tarlek from WKRP in Cincinnati epitomizes the Herbist sentiment. You all watched this show after school on CBC, don't lie. You know what this Herb is all about.
The guy can't dress. He's annoying. He fawns over every decent looking woman in the office, but they don't give him the time of day unless they are playing him for something. He sucks at his job and can't reel in big clients.
Occasionally, the audience is made to feel sorry for Herb.
Herb Tarlek is insecure but doesn't have a clue.
His antics put Herbs back at least thirty years.
Extra bonus points: the guy they got to play Herb Tarlek was named Frank Bonner.
Next.
3. Herb (from the Where's Herb Burger King ad campaign of the 1980s.)
This one caught me off guard a little bit. In conducting research for this post, I fell upon a very popular ad campaign by Burger King in the 1980s called "Where's Herb?"
Basically, the commercials centre upon the fact that Burger Kings Whoppers are so delicious and popular that the only guy in the USA that hasn't tried a Burger King burger is some out-of-touch loser named Herb.
See for yourself.
"Herb was unusual. Herb was different. Herb was never what you'd call normal."
Herb's father: "Herb, you're an nincompoop."
Of course, Herb looks like a total dweeb.
And here you go, for proof of Burger King's wish to dismiss and ostracize Herbs from the general population.
How much more Herbist does it get? You actually get a free hamburger if you aren't named Herb. We are told to be ashamed. To hide our Herbal Essence.
From now on, IRANHHH and its supporters are boycotting Burger King until we get an apology.
Extra Bonus Points: Look who it is, Uncle Herb Midgley playing up Herbist stereotypes. It's just sad.
2. Herbert Garrison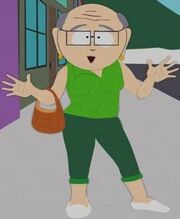 The final two on the list are pretty self-evident.
Herbert Garrison, the confused, reluctantly-gay-come-unapologetic-transsexual teacher.
I mean, I could go on. But really, if you're reading this blog, you've seen South Park and you know all about Mr. Garrison.
Next.
1. Herbert the Pervert
And then there is this guy. Just mean-spirited stuff from the Family Guy people, man.
A lonely old man who entices young men and children to compromise themselves around him.
Honestly, I'm really let down by South Park, but I'd expect this kind of shamelessness from Family Guy.
I'm pretty sore right now.
So do you still think I'm just a neurotic, bitter dude? Well if I am, there might be some conditioning at play.
Do you notice how nearly all these Herbs are portrayed as pathetic, lonely, personality-less people? There are no bold, heroic sports stars named Herb. There are no heartthrob Hollywood actors named Herbie. There are no iconic, world-bettering figures named Herbert.
While I'll grant there are a handful of historically respectable Herbs out there like Herbert Hoover, Herbie Hancock, Herb Brooks, Herb Caen and Herb Chambers (who I saw all over TV commercials and the Boston-area when I visited in September) the list is pretty barer than Herbert the Pervert wants a young boy to be.
We need some Herb heroes. We need some inspirational Herbies. We need a Herbert to look up to when all these images broadcast in our culture tells us Herbs should wear plaid suits and horned-rimmed glasses and should have a sex change or can never have sex.
Man, it's starting to get to me. I'm slowly turning into the stereotype. I have a blog for fuck sakes. What's next?
From on out, I will make it my mission to change the perception of Herbs for future Herbs. Who knows, maybe the day will come when a Herb is born and he can dream of becoming Prime Minister in a world where the deck is stacked against him.
Today, I make a vow that I will not sit quietly and allow the name Herb to be demeaned and ridiculed any longer. Whenever a Herb is given a swirly in a elementary school bathroom or shoved inside a high school locker, I'll be there to dry his hair or pick the lock. Whenever a Herbie appears as a hapless, hopeless loser in a sitcom, I'll be there to change the channel. Whenever a Herbert has his underwear pulled over his head, I'll be there to buy him a new pair.
We cannot stand by and let our fellow human Herbs be trudged upon in this way. A society is judged by the way it treats its loneliest, its weakest, its nerdiest and therefore, its Herbiest.
I call on all Herbs to put their mouses down, rise up, and oppose the constant messaging in our culture, telling us we must be Star Wars fans and perverts and loners.
Herb up!